CRM and business opportunities management
Clever management of future project opportunities, effective sales directions. High value contract is not enough. Use Navigo3 to keep track of every business opportunity and costs associated with it.
---
Easy project setup
Setup the opportunity immediately after your meeting with client. Thanks to "chance expectation", you can focus on bigger fish to fry.
Quick setup on your mobile or tablet
Cost tracking even for business opportunities phase
Business Expectations x Chance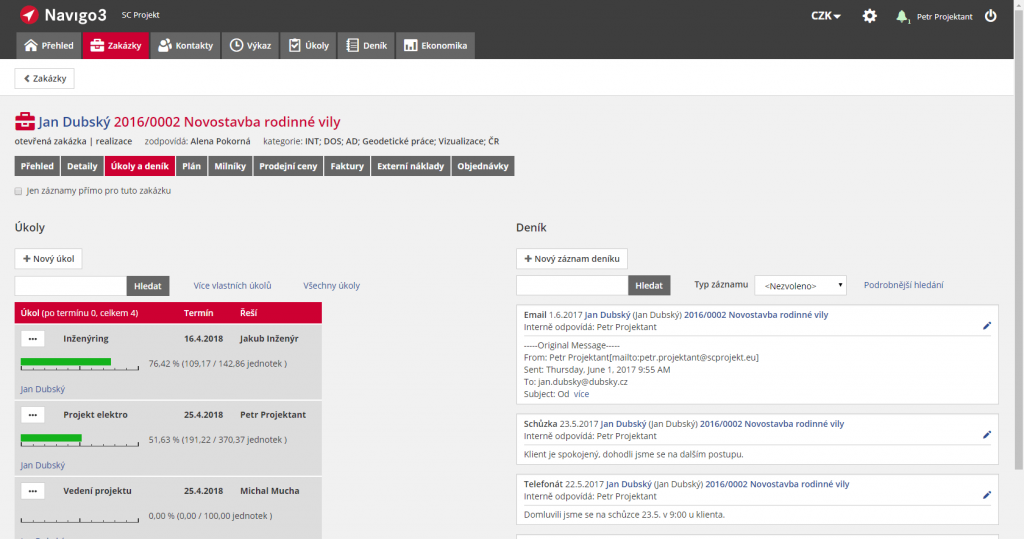 Contacts under control
Notes for each job, next step task and contacts in one place.
Keep business opportunities list for each contact
Inhouse and external cost tracking of business opportunities
Client communication log and task reminders for next steps
Effective business meetings
Shorten your business meetings to increase team productivity. Discuss specific projects with specific managers.
View current project progress and costs (current vs. scheduled)
Filter project list by manager, customer, job type, value…